We'll help you create your dream home!
At TFerry Custom Homes, we have built our reputation on serving our clients and helping them create the home they've always dreamed of. We know that building a custom home is an exciting and new experience for most people. We pride ourselves on the highest quality construction and great communication along the way!
Over the past 3 decades, we have built relationships with a dedicated team of craftsmen and suppliers who understand the standards and expectations of the TFerry Custom Homes team. They share in our vision for high quality workmanship and our demand of excellence.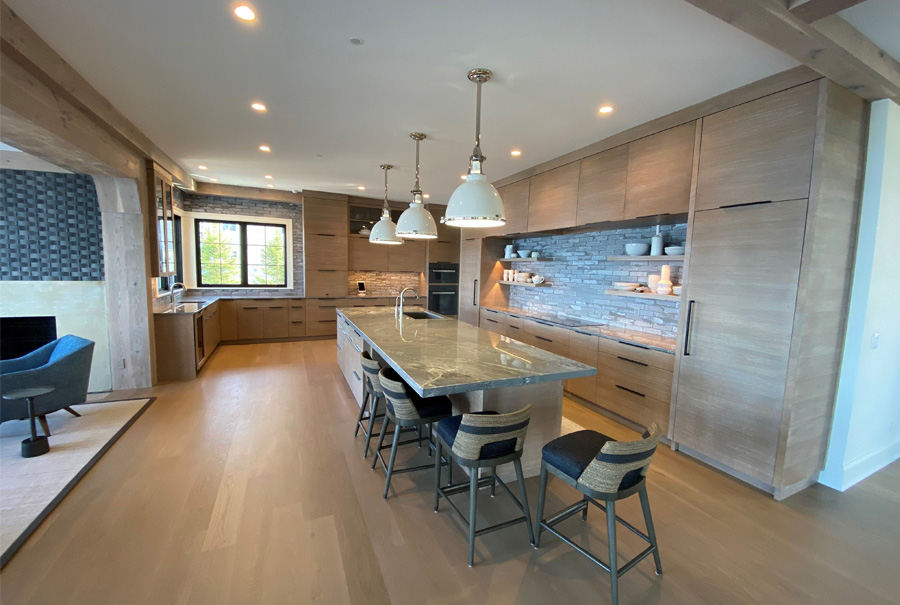 Design and Discovery
The Design and Discovery phase allows us coupled with our expert partners in design and construction to work with you to establish an understanding of your vision and how we can help make it work within your budget through transparent collaboration.

Pre-Construction
During this phase, we will guide you through the material selection and budget process. You will meet with many of our talented trade and supply partners to specify the exterior and interior materials and finishes of your home to further making your vision more tangible and concrete.
Construction
Throughout the Construction process, we will consistently provide progress updates and have onsite milestone meetings.

Warranty & Beyond
Once you are a TFerry Custom Homes Homeowner, we hope that you consider us a resource for life – not just during the warranty period. We will always be happy to assist you in any way we can!
Our Client's Reviews
We are very proud of the service we provide and stand by every project we
carry. Read our testimonials from our happy customers.
We had TFerry Custom Homes remodel our Jack and Jill bathroom and guest bath this past year. The entire process from project quoting to completing our punch list was handled with transparency and professionalism. Everyone on the team was quick to respond to any question or design change we had. TFerry Custom Homes will be the first contractor we call for our next home project!
Our experiences with TFerry Custom Homes has been void of frustration and surprise. Tom is credible. Beyond his eye for what's on trend and his ability to communicate how he can engineer the vision, we respect Tom's ability to assess, price, source and equip our projects. In our two projects with Tom, he was vested in every detail as if it were his own property.
TFerry Custom Homes did a phenomenal job with our bathroom and basement remodels, and we are so grateful that they helped transform these spaces into rooms our family will enjoy for years to come! Their entire team was so professional, hardworking, and paid attention to detail every step of the way. They far exceeded our expectations and finished the projects right on schedule and on budget. My favourite feature was the custom made barn door for our basement. I highly recommend Tom and his team for their premier work and customer service!