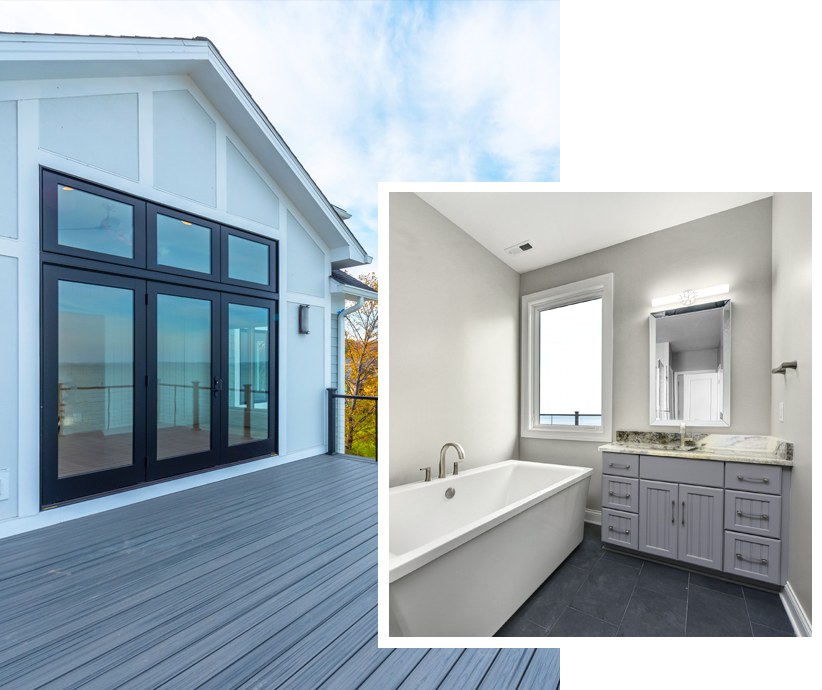 TFERRY CUSTOM HOMES
Who We Are
A family owned and operated business with over 35 years of experience. TFerry Custom Homes is the complete solution for all your custom home building needs. Our projects include new residential, residential renovations, and light commercial. We also specialize in retaining wall projects and hillside stabilization. We work closely with our customers through each stage of the building process to provide them with great communication, the best resources available and the highest quality of construction on their projects.
New Builds
Our team of experienced specialists will work side-by-side with you through the entire home building process. From designing and budgeting, to construction, and through the warranty process we will be there to provide expert advice. Your vision will serve as inspiration for the project while we handle the rest. The result is beautiful, unique, and built to last, just for you.
Construction Management
We perform hands on project management to ensure a seamless undertaking that meets your personalized needs. Our mission is to optimize each space while keeping a constant focus on quality and cost to create elegant, eco-friendly projects.
Renovation and Remodeling
TFerry Custom Homes can help you upgrade your current home so you can enjoy your kitchen, bathroom or basement in a whole new way. Our team will outline a specific process and budget to deliver a superior product as efficiently as possible, enhancing your home's livability and increasing its value.